Moderator: MiaRayne
Moderator
Posts: 260
Joined: Thu May 10, 2018 5:09 am
Location: Calgary, Alberta, Canada
Contact:
Yoohoo... I have a new one... Would love to get at least a little insight... Thank you!
---
Moderator
Posts: 260
Joined: Thu May 10, 2018 5:09 am
Location: Calgary, Alberta, Canada
Contact:
http://cwf.ewmania.com/rp/255
Could I please have some, too? Thank you
---
Posts: 187
Joined: Thu May 10, 2018 10:09 am
Light on the story, heavy on the promo - which is perfectly fine. And this was a full on tutorial on how to actually write an effective promo that anyone struggling should look at.

Put over your opponents by noting their strengths. Talk about their place in the overall structure of the promotion. Pick away at perceived cracks in their facade and not so much accuse them of being a ticking time bomb but using their own personalities against them ('there's only room for one king' etc).

I really don't have anything negative to say about it, and the match results bore that out. This is the war that should've been Forsaken vs Oreo Bros, only with a much better opponent for the Forsaken.
---
Moderator
Posts: 260
Joined: Thu May 10, 2018 5:09 am
Location: Calgary, Alberta, Canada
Contact:
Found my old thread
It's hungry...
---
Posts: 21
Joined: Mon Feb 04, 2019 8:00 pm
So....just got done reading, and that was a legitimate WHC and Modern Warfare winning roleplay. Congratulations, as someone who has been there before, I know how difficult, time consuming and exhausting it is to put yourself in that position but this RP had it all.
Suspense, world building...the promo and match talk was otherworldly and it really made me looking forward to seeing what this whole Book of Truth thing is, especially knowing how bright the minds are of the handlers behind it.
Shadow has really grown in to a stalwart here in the CWF, as your dedication to your craft and to the fed is pretty much second to none, except behind maybe Rish. You are just as much involved as anyone, and it shows through the quality of your work and how you write the stories, not only your own characters but involving the rest of the fed to really create a collaborative atmosphere. Well done.
Big Q is gonna kill you.
---
Posts: 41
Joined: Fri May 11, 2018 11:43 pm
So, in reading Wield Lightning to Split the Sun, I thought the first part was your standard press confernce style RP... until I got to the end. Shadow even caring about "The Book of Truth" caught me off gaurd as, admittedly, I've focuses on the Raven side of it, having written a few of her matches lately. I thought "What the fuck?" and that's a good thing because it makes me want to know what is next.

I felt like the middle of the RP was filler, but in this case, not a bad thing. There were some loose ends going on and this takes care of a couple of things. Were you a heel, obviously, the Christian portions would not have been needed, but in your current role, I think it was a nice touch... and then... "The Book of Truth" again... interest level piqued even more.

This last part, it just didn't read like the shadow. It FELT like the Shadow. You were clicking on all cylinders. We had the druids. We had words for all possible opponents. We didn't have "The Book of Truth" because, for the moment, it is secondary. Great work all around.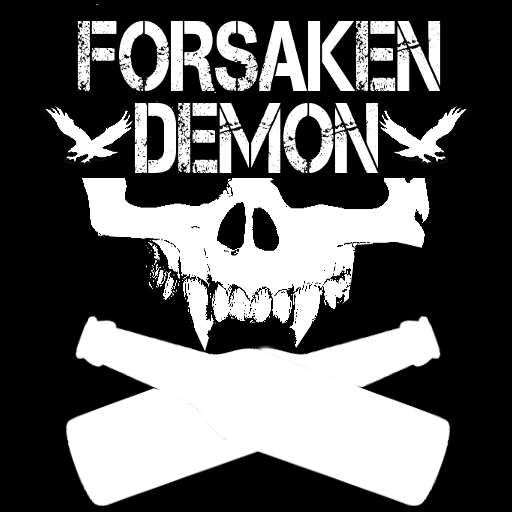 ---